Today was a rare early rising for me. but with a two-hour drive in-store it had to be done.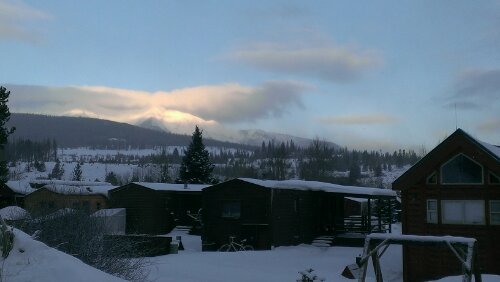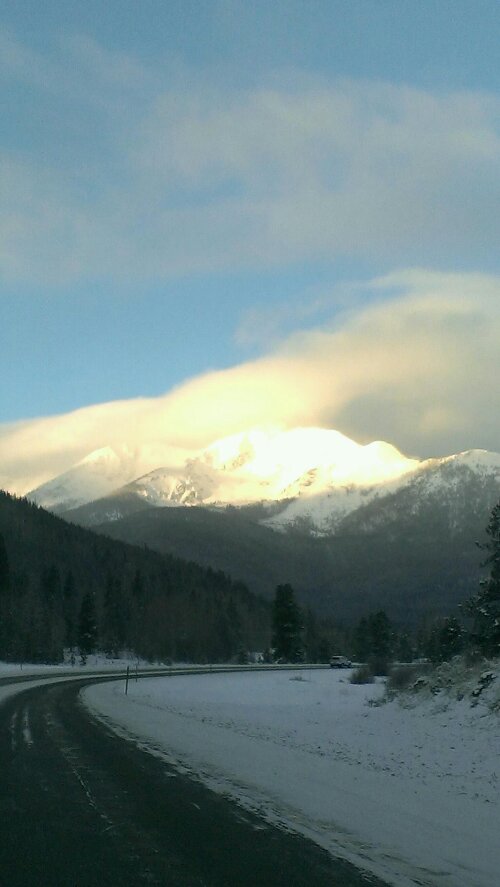 So there is this thing about Steamboat Springs just getting stellar powder.  I've seen travel shows that highlight Steamboat and Powder was a theme.  I've been here for a week, during a decent storm cycle, and Steamboat has been getting 50-100% more snow than the Summit County Resorts (Vail/Breck/Copper.)  The morning report, today, was 10 inches….(Breckenridge reported 4)…so it seemed like a good idea to make the drive.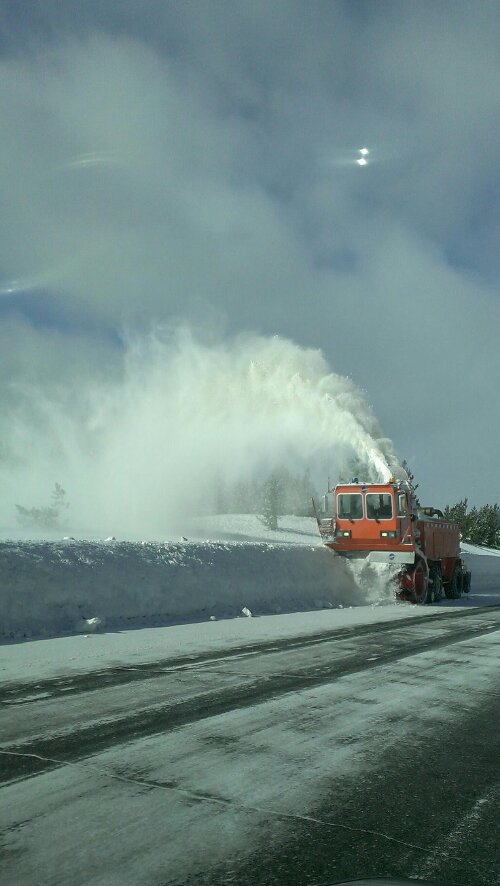 I haven't seen a highway snowblower in Summit County.
The drive from Breckenridge to Steamboat Springs is a solid 90 miles through a beautiful mountain-hugged valley, over the Continental Divide at Rabbit Ears Pass,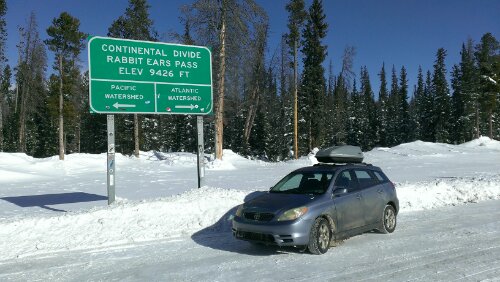 and down to the northern foothills of the rockies.  Did I happen to use the word beautiful?!?  My god, this snow-covered drive was amazing.  It totally made me forget that I originally missed an exit, 20 minutes into the drive, that took me 40 minutes out of my way.  No Worries, off to Steamboat.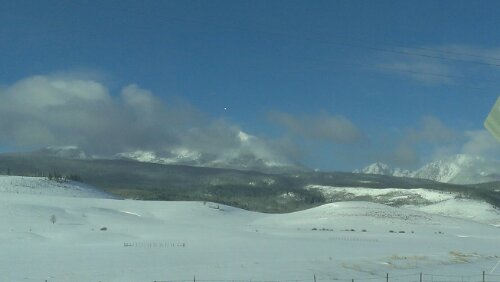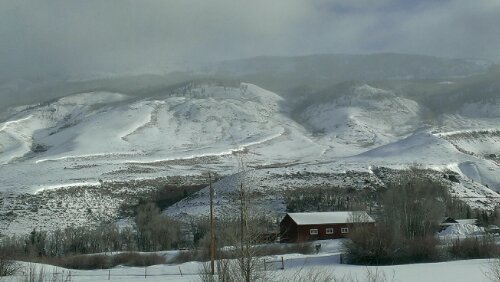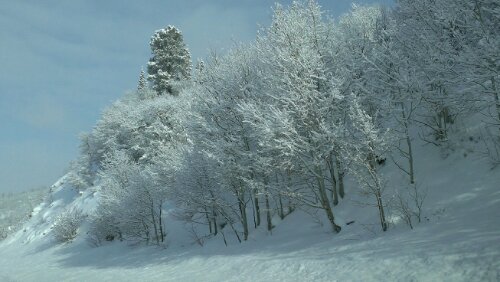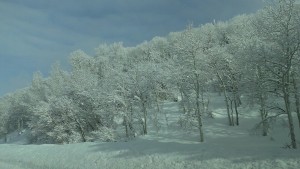 I arrived at Steamboat Springs well after first chair.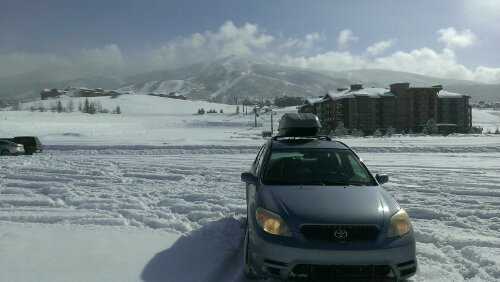 During my first gondola ride up I started chatting up a couple of locals and asked if I could tag-along.  One asked if I would be able to keep-up.  I suggested that if they lost me, they wouldn't have to worry about waiting-up.  Having already told them my story of where I'm going over the next 2 months, they considered me legit and adopted me for a few hours.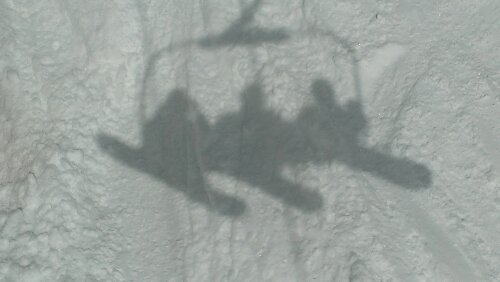 PERFECT!  From 10:00- 1:00 we took every possible tree run we could find.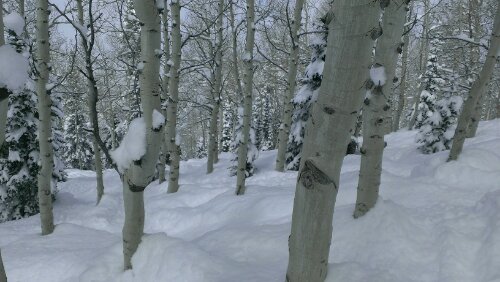 Though there were a few tracks in the trees, there was POWDER EVERYWHERE.  I'm not talking nice carving 6 inches of thick poo!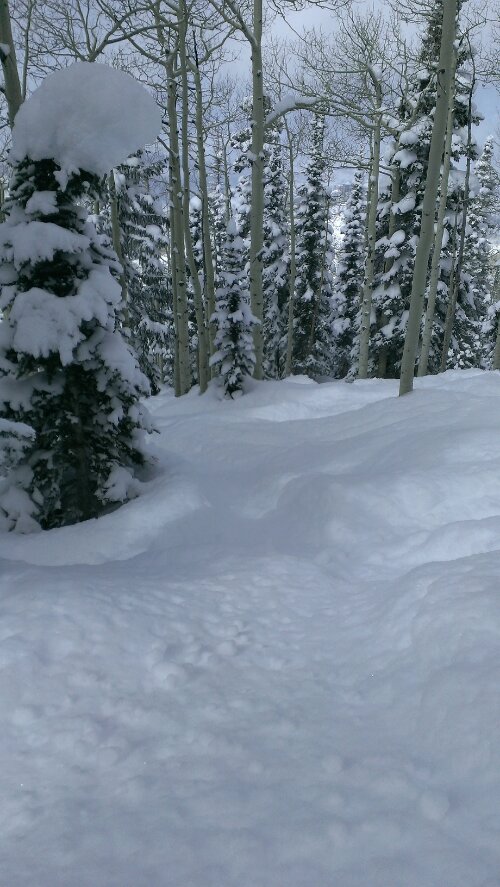 N0, we were making turns  in nearly knee-deep pockets of fluffy champagne blower.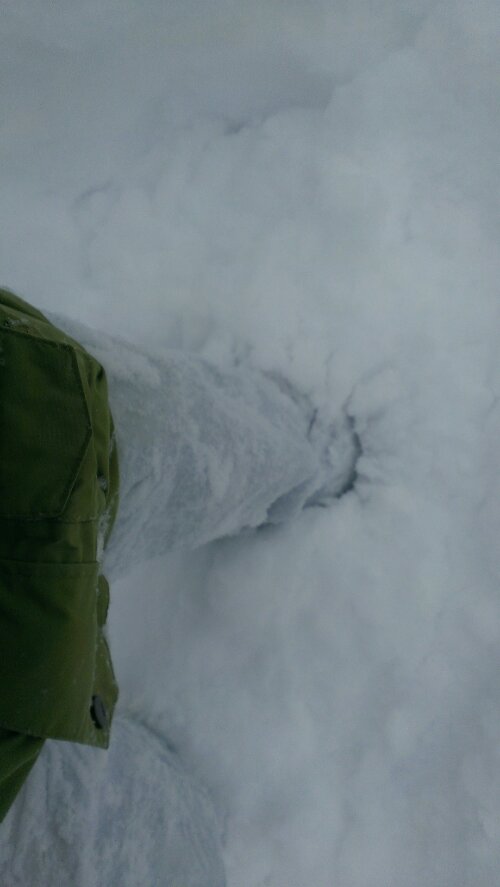 Everytime I giggled or woo-hoo'd I got a mouth-full of snow.  Ohh it was soo nice!  Finally!!

The locals wanted to go grab a bite, so I joined them.  I had to get back on the mountain, so I thanked them for their hospitality and went back to the hill.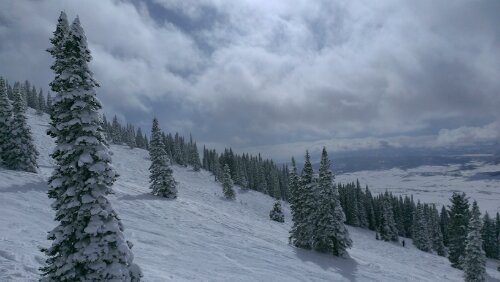 Two more hours of investigating the hill with a few hikes and more powder to be found! (With the Rockies looking over)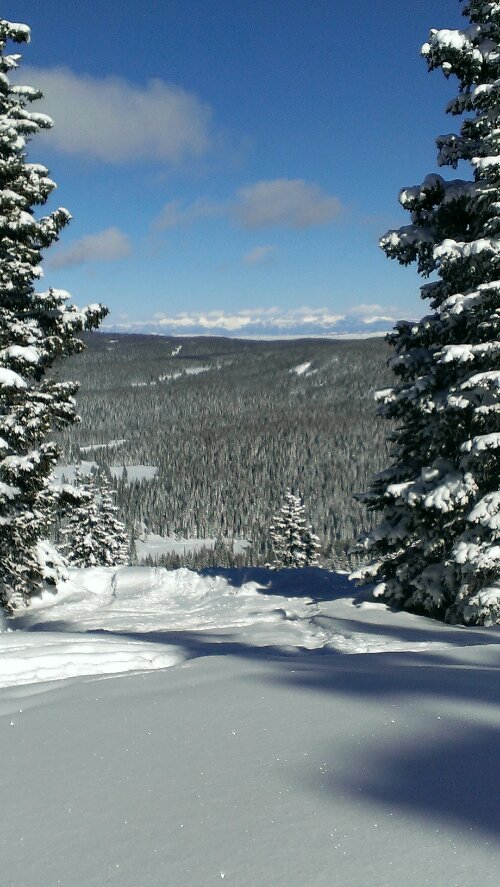 Snow makes the simplest of things absolutely beautiful.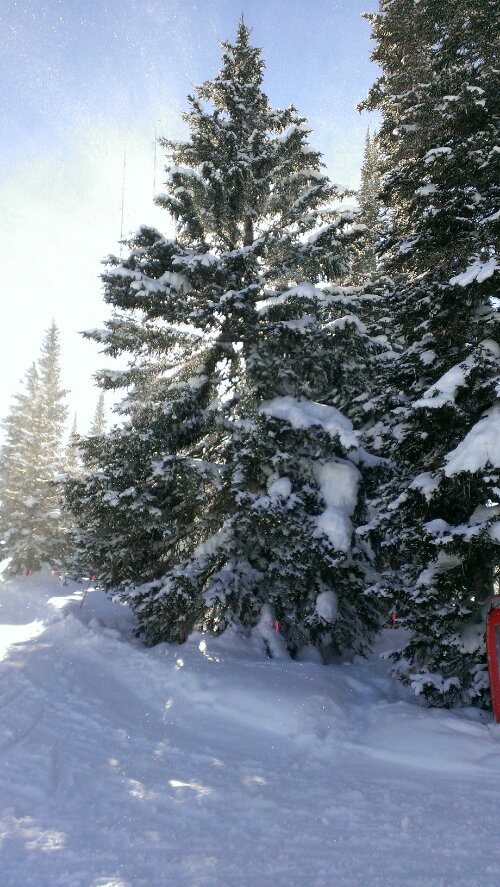 While the runout from Morningside was long, the sights were goooood.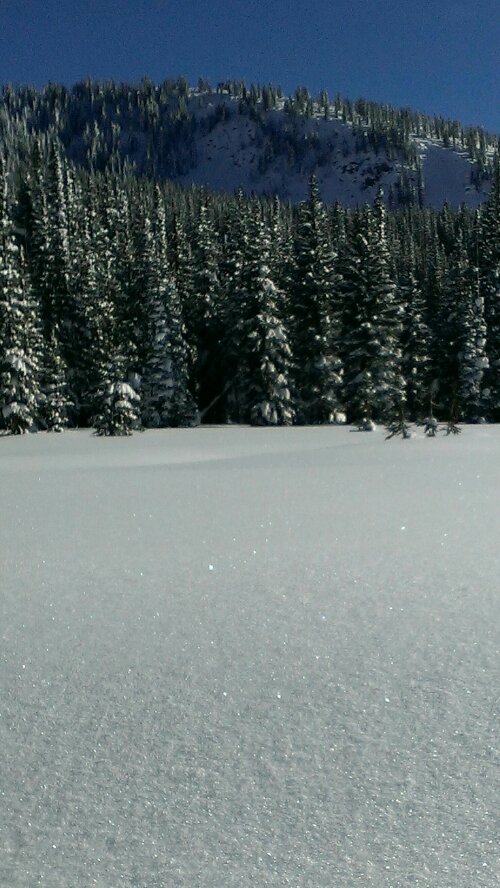 My last stop was to the Strawberry Park Hot Springs.  Outside Temperature was 10 degrees, but the water temp was 100 degrees.  I arrived as the sun was setting and, after paying my $10 entrance fee, Iu was informed that it becomes clothing optional "about now."  I had my swim shorts on, so no worries.  The soak was relaxing, nobody was neked, and being 8 miles from Steamboat lights, the stars were BRILLIANT!  Strangely, there were about 20 other people in the springs and people were chatting-up.  Of the 20 people, I met a woman from West Chester, a group of four from Lock Haven, a couple from Greensburg, and a guy from Ardmore.  Small world, for sure! No pictures!
The two hour drive back to Breck was a little rough, but the moonlight illumination of the mountains made it very entertaining. Two hours gives plenty of time for reflection.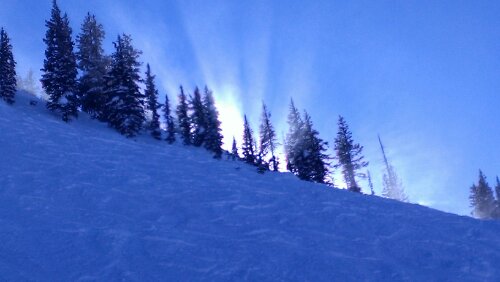 I have to say it was a good day!