Sometimes traveling can be exhausting, especially with me!  Plans were to spend two days in Moab hiking Arches and Canyonlands.  However, with the impending weather, sometimes plans change.  I was able to convince her that, since it was raining in Moab, we should go to Powderhorn.  After a little discussion, Powderhorn was the call.  They had gotten about 5 inches overnight and when we arrived it was still snowing heavily.
Powderhorn is a small resort, compared to Colorado Standards.  Two main, slow lifts, but very few crowds.  At 1600 ft vertical and 1600 acres, the size is decent.  The best part about Powderhorn is the foothill forests.  Lots and lots of tree runs.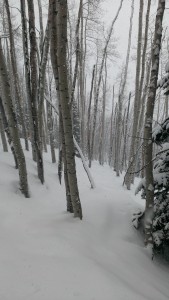 A couple of hours of Powderhorn was all that I needed so we packed-up at 1 and began the long, 3-hour haul to Moab.  In those three Hours we went from Snow…..
To Rain: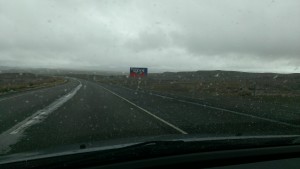 To Sun: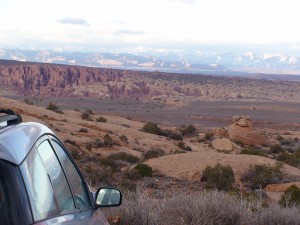 We arrived late in the day at Arches, so we had to get in as much perusing as possible.
Park Ave is a Great Introduction to Arches.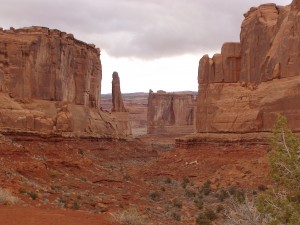 North and South Window Arches are Staples: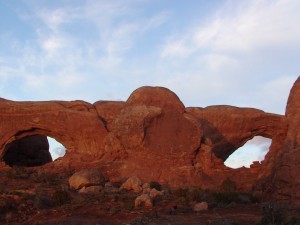 I climbed and hid in the corner of North Arch: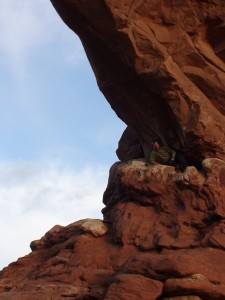 As is Turret Arch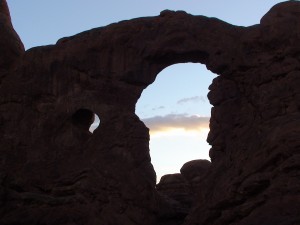 Unfortunately, the sun was setting on the day and longer hikes would not be permitted.