Came to Jackson for another St. Pats weekend. Seven of us booked a 3bedroom condo through the Grand View Lodge in Jackson.  Irony is seen out our grand view window. Not quite grand.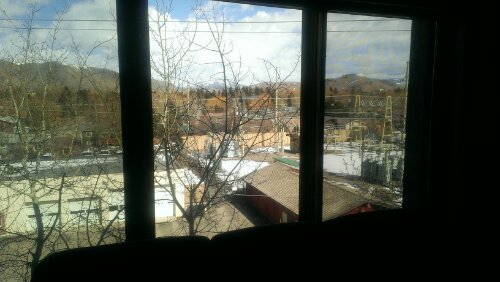 It was a sunny day with warm temps and limited crowds.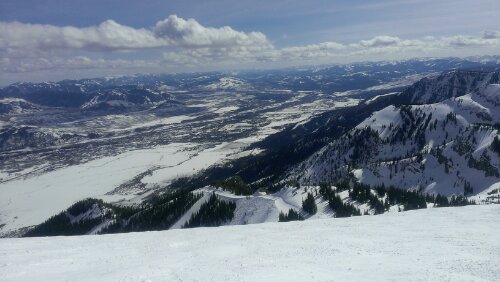 There was little reason to get out on the hill early, so it was another noon day. Thanks to the Mountain Collective I didn't have to shell-out the $99 for a ticket.  We made a great day of it.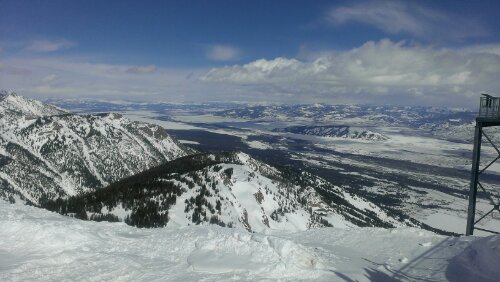 Chris and Jami got after it.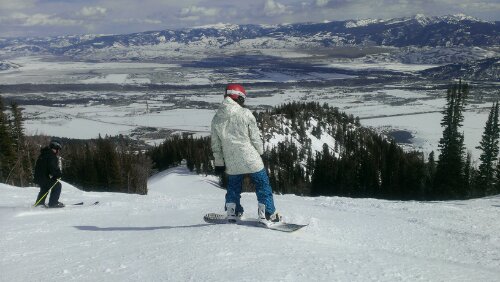 I was happy.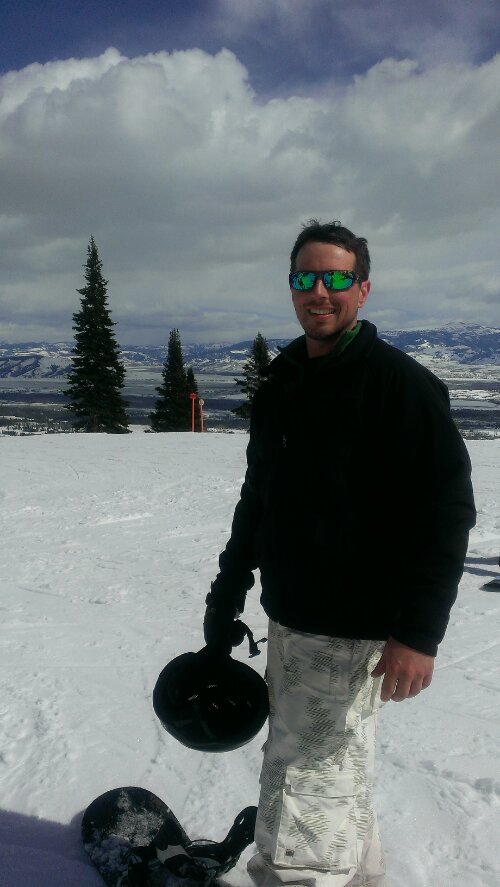 One thing is for sure, the top was a mess, even at 3:00. Boilerplate and death cookies.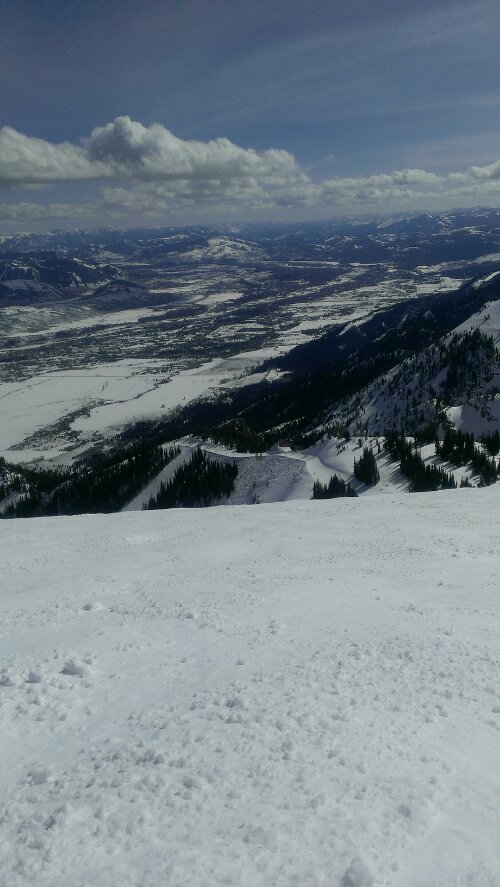 Lets hope for snow!  Tomorrow is Grand Targhee.